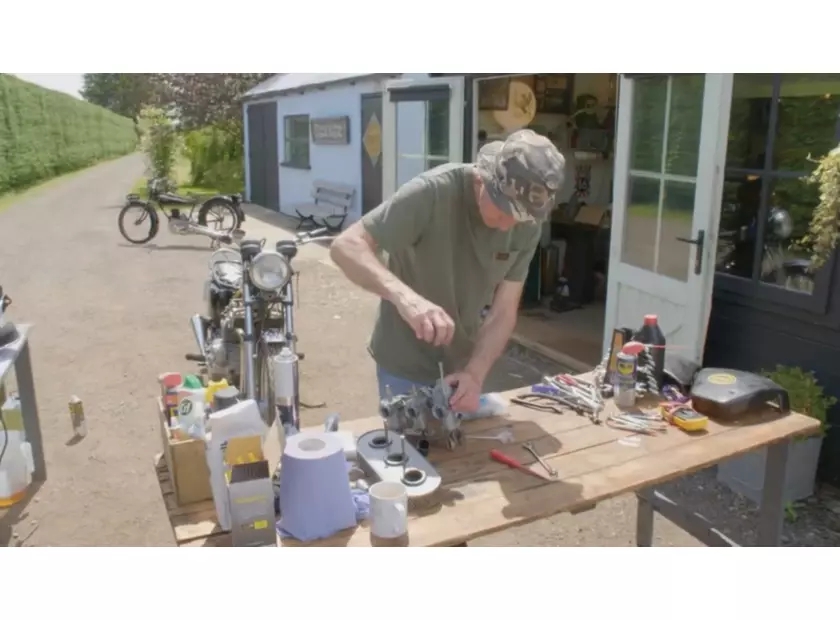 Presenter Henry Cole and motorcycle builder Allen Millyard used our ultrasonic cleaning solution to bring a clogged and rusty carburettor back to life in an episode of ITV's Junk and Disorderly.

The pair can be seen in Series 2, Episode 5 of the automotive junk and classics restoring show, submerging the part in an ultrasonic tank which contains our concentrated Carburettor, Machine and Engine Parts cleaning solution.
In the 60-minute episode, the pair turn their attention to the restoration of a legendary Triumph Trident bike and end the show with a celebratory test ride.

The ultrasonic cleaning action takes effect almost immediately, to the surprise of the presenters who point at the "brown slime pouring off" barely into the 30-minute clean.
For more information, you can visit our Ultrasonic Cleaning Solution website listing or contact one of our product specialists.
Part no.
US-SO-CAR-[ ]