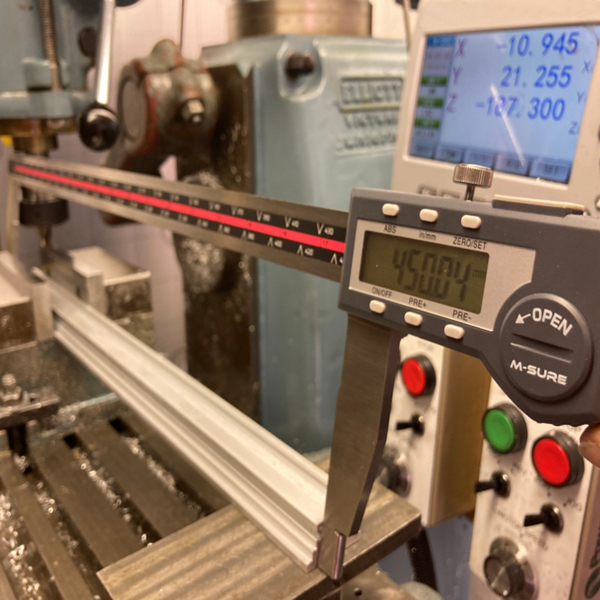 Our M-SURE 600mm (24") Digital caliper has a large and easy to read LCD display, allowing for easy measurements of the length of an aluminium extrusion after machining.
The inch to metric conversion, heavy duty beam and long jaws allow the caliper to be used for a variety of inspections jobs.
With the addition of data output, you can log the measurement results or display on a remote screen for even more efficient use.
Part no. MS-222-600
For more information please contact our product specialist or see our website listing.