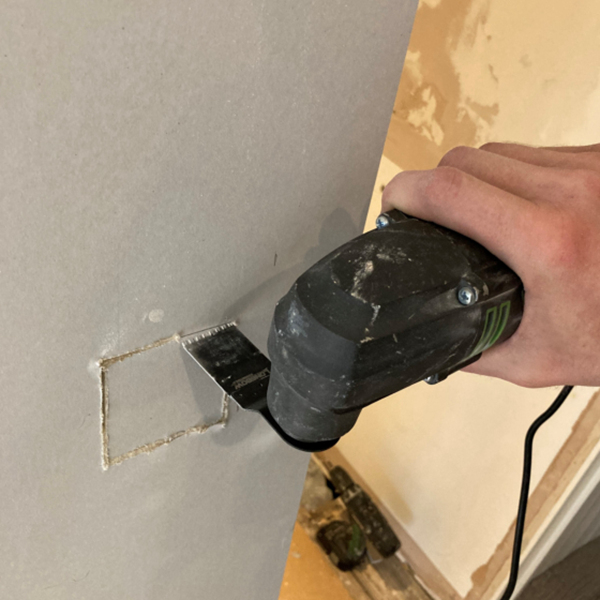 Cutting edge performance from our Stainless Steel 30mm Standard saw blade attachment.
This Multi-tool power tool attachment has a coated finish for reduced friction, fit for a range of applications as shown here cutting a light switch back box into dry line/stud wall.
These attachments are compatible with our Longbow Multi-tool as well as most multi-functional tools, and are ideal for hobbyists and a variety of trades.
Part no. HT-MF-D1003S
HT-MF-D1002S
HT-MF-D1001S
For more information visit our website listing or contact our product specialists.